1}
can you tell me WHY my blog refuses to show my
"followers" - it disappeared one day and i'm pissed.
I can't seem to get it back.
2}
if you have the code to make a BUTTON
and would like to share, please... please do.
I need a button... for my blog- duh.
OR...
I said I wasn't gonna say this...
if you know anyone who can make me one... without
being $25 - let me know.
Thank you
Carolyn
from
Life, Love & Puppy Prints
- I now have button options!
Also, a BIG thanks to everyone else who shared links to help me out. When Carolyn
responded first, I immediately went and made my buttons.
grab it. share it. i'm not paying to have my button shared. sorry.
love you
, promise.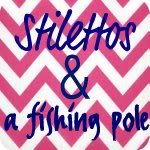 0"

alt="null" />"/>

am I the only one who ever has trouble with blogger?
Geez ma-nitty... I never seen anyone else begging for crap like this.
sorry. love you, promise!
XoXo