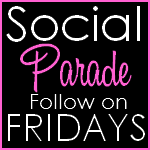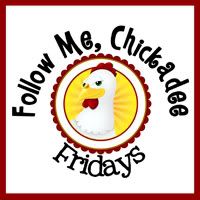 It's the Weekend and We have NO PLANS except Mr. Wonderful is taking me on a HOT DATE tonight! Oh, he's so good to me!!!!
-
So, I try to pertain the duties of a housewife. Not because I feel like it or Aaron expects me too. No way! Only because I want too & ready that's how I am. I'm a care taker. Everyday I cook, I clean, I do Laundry, I make sure his uniforms are ready set... blah blah blah. We eat together, go to bed together, and make sure there is "US" time. One thing I don't do... and I really am going to try and start, is getting up with him in to morning. I get up 30 minutes after he leaves for work and he doesn't mind it. But the other day, jokingly I heard him say to someone,

Yeah, It sucks leaving Jessica in the morning while she in the bed.

I did think to myself, awe.. but nothing else really. I leave his medicine on the counter with an empty glass & his clothes are laid out ready to be put on and then if he wants breakfast, there is pop tarts, toasterstuils, bagels, or English muffins. Is that bad??? I feel bad.
I think 30 minutes is nothing. I think I'm going to REALLY try to get up with him. Today, he has off. So it was my turn to leave him. I HATED IT more than anything. I couldn't do it. I kept coming back and sitting on the bed talking to him. Who the heck wants to be talked to when they are sleeping? I HATED it so much & had a hard time. He communicated back, but when I was leaving he says I get to be Jessica now... "I love you baby, have a good day!" - UGH! pooh on you! So, do you get up with your hubby or better half?
I'm struggling with this, and think it's time to get up and make breakfast. He's a hard working man, in the HOT heat all day. He supports me, he supports us. Truly, I'm spoiled and get anything thing I want. [With Reason] He is amazing and deserves company. Right? What do you think? What is it like for you at home? Help me, I feel guilty! What do you do? How does it work?