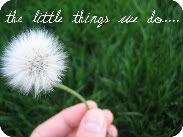 1. I am Jessica. I'm like most people.
Talkative, Happy, Kind
Never shy. Petrified of Frogs. Small town girl.
I'm in love with my opposite!
2. The bravest thing I've ever done was

give love another chance.
3. I feel
prettiest when I
get out of the tub!
Something about a long, hott bubble bath does it for me!
4. Something that keeps me awake at night is
when I am planning parties or... this wedding! I think all night long!
5. My favorite meal in the entire world is
Mexican Food! I could eat it everyday if it didn't go straight to my ... Everything!
6. The way to my heart is

a great [Outgoing/Friendly] personality!
7. I would like to join

Hiphop Dance Classes.