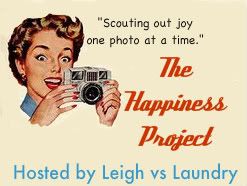 So, I ran into another great blog! Leigh VS Laundry - She hosts a blog that requires you to post what makes you happy. I will post my happiness & then I'm leaving a favorite image of mine for Leigh! It might makes Laundry a little more exciting for her!
New Followers Make me Happy!
Make sure you check her out!!!
Happy Tuesday!
♥

jla