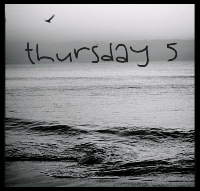 Fabulous
Satisfying
Amazing
Sweet
Jubilant
1. Enjoyable describes my emotions when it comes to wedding planning! Six more months, and we have 80% planned and ready to take action. Our Ceremony decor is pretty much well planned and in the process of being completed & if our reception is anything like I imagined in my mind, It will be p.e.r.f.e.c.t! I absolutely LOVE our table arrangements. They are exactly how I pictured it from very beginning! Couldn't be more

fabulous

! Yay!
2. The biggest Loser competition! It's

satisfying

. For me anyway. For a solid month, I've been eating very well. With a few.. Gotta have this every now and then. I started off losing four lbs the first week. Wow, easy right? No. stayed the same on week two. Lost a pound on week three and GAINED 2lbs on week 4, which is when we have to all meet up to weigh in. I was very discouraged. I really don't know what happened. However, weighing in this morning on week 5... I lost three lbs. I hope I don't go back up.
Aaron on the other hand has been doing WONDERFUL. He has lost 12 lbs total. Wow. He is in second place in the whole competition. However, he doesn't need to loose anymore, because he isn't a big guy to begin with. Funny, I catch him checking himself out in the mirror all the time, so he's feeling great! He would DIIIIIE if he knew I shared that with the world.
Why is it SO easy for men to drop weight? UGH!
3. Again, we only have SIX months as of today, until we say I DO. What is

amazing

about it, is our conversations lately. We've sat down numerous times discussing our FUTURE. Like the whole nine yards. Aaron isn't much of a planner, I am. He doesn't discuss the FUTURE. Never has. It feels really great viewing our future together and deciding the BIG STUFF as... One! We have a plan and I couldn't be happier with what lies ahead.
4. We are keeping my

sweet

niece, Emily for the entire weekend! I'm stoked!
5.

Jubilant

is my mood today! Not only do I get to leave early from work, but I am meeting up with my make up artist for the first time. I'm VERRRY picky when it comes to my make up. I am definitely not a

let's go natural

kinda girl, because so many people ask me if I am sick or tired when I do lay off the eye make up. Let's face it, No one looks the greatest when they are sick or when that are lacking sleep. I'm a natural red head, so you can barely see my eyelashes when I have nothing on them. However, I don't want to look like the everyday Jessica, NOR do I wanna look like a clown. I want to look natural, yes... but look as if I am getting married and have someone to be beautiful for! Get my drift? Good!
Have a HAPPY Thursday friends♥