A

BIG

thanks to one of my newest followers, Jenna over at
Legally Brunette
for rewarding me with my SECOND blog award
!
Hip Hip Hooray!!!
The requirements after winning the award are to list seven things about myself and then pass the award on to some new blogs that I've discovered.
So.. Here it goes:
Did you know that Ƹ̵̡Ӝ̵̨̄Ʒ Miss JLA:
1. is a naturally a [Julia Roberts in Pretty Woman]

RED HEAD

?
2. is scared to death, like

freak out

,

hysterically

crying scared of

frogs

! Hates them!
3. follows Emily Post Etiquette on most everything.
4. two most favorite stores are Hobby Lobby & Lowes
5. LOVES chocolate covered strawberries more than any other dessert.
6. has been diagnosed as a Child & an Adult with A.D.D - [it's

DEFINITELY

part of my personality]
7. & her Love BOTH make it a point to sit at the dinner table every night, even though it's just the two of them. Dinner is the most

important

moment for a family!
Okay, so this was NOT easy thinking of random things that people may not know about myself. It took some time to sit and think...
I look forward to reading

YOURS

!
Now I get to pick 7 people to pass this award on to... I am going to pass it on to some blogs that have been outstanding or needs

recognition

.
Brae @
A Glimpse of Our Life
- Thank YOU for being the first to Link up yesterday!
Keely @ MannLand5 - LOVE your blog carnivals
&&
THANK YOU for selecting me as Commenter of the week! Yay!
Jenn @ The Very Best HouseWife
- Thanks letting me participate in a guest blog posting on [07.24.10]
Jenn @ peace.love.mommy - Thank You for my FIRST blog award!

Michelle @ Mommy Love Stilettos - You're Awesome & you leave great comments.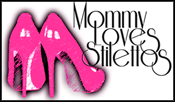 Caitlin @ ♥[6.10.2011]♥ -My Hometown Friend & SHE'S GETTING MARRIED!
Megan @ In this Wonderful Life - Your Stories Hit home everytime!

I enjoy everyones stories & posts.



Thanks to ALL my

[66

]

followers!







Thank you Jenna! You're AWESOME!

Legally Brunette

Ƹ̵̡Ӝ̵̨̄Ʒ

Miss JLA