HAPPY INDEPENDENCE DAY
Have a FUN && Safe Weekend!!!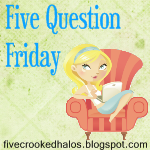 July is Here and June is GONE!
Boy, Time sure does FLY when your having fun!!!
To play this Blog Carnival.. Copy the Questions, POst them, && Link up with Mama M!!!
1. What is one thing you miss the most about childhood?
PLaying outside. Mama always made us find SOMETHING to do. If it wasn't raining, we were outside... Building Forts, Making Mud pies, Riding Bikes, Drinking out of the Water Hose, Lemonade Stands [Actually made a lot of money doing that] && playing with my neighberhood Friends!
It bothers me now that times have change. Kids are staying inside watching TV & playing Video Games [Speaking for my Family]. Using your imagination... Geez, right out the window.. Now I here "What are we going to do next?" - Riding Bikes = BORING! I love to ride a bike! Water out of a water hose... People look at you like your craZy && lemonade stands???? The world can't be trusted!!! I hope when I become a mother... I can bring back the old days!!!
2. Are you still friends with your friends from high school?
Yes. I live in a VERY small town. So I see a lot of people I went to school with

.
Me, Danielle, Brandi, & Heather - High School, Cheered together, & College Roomies
I went to High School with ALL these ladies except One
Went to High School with ALL except One
All High School Friends - Paul, Candice, Amanda, Daniels, ♥Aaron, Michael
All High School Friends - BACK: Amanda, Jeremy, Daniel, Ashly
FRONT: Chris, Me, Kristie, Michael, Candice
Some of us many not have been "friends" in High School...
but, pretty much hung out with the same people... Like we do today!
3. Is there a catch phrase, cliche, or word that just drives you bonkers every time you hear it?
Oh My.. There can be alot!
The four letter dirty word that is called vagina... C*NT. I hate it.. dispise it && get grossed out with any foul mouth person uses it.
4. What is one thing that you think symbolizes America...besides "Old Glory"?
Our Soliders -
I tear
up when I think of what they do in order for our country to be free! They are the bravest, strongest, && most worthiest symbol we can have! I Love my Country & Love where I live!
5. What are your 4th of July weekend plans?
Yay! I've leaving this afternoon to head to South Carolina! We have property up at Santee Cooper!! There are a bunch of our friends going up to celebrate. We'll be boat riding, sand dar hogging, cornhole playing, && watching Fire Works! Too bad my office isn't closed on MOnday.. I HAVE TO work!!! BUt... I am OFF THURSDAY, FRIDAY, SATURDAY, SUNDAY, & MONDAY of next week! YAy!!!!!
♥ miss jla