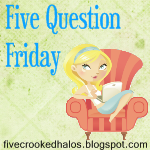 Yes, I'm blogging TWICE today [friday]
Basically because I wanna post my three hottest celebrity crushes...
As I was blog hopping...
I saw everyones top choices..
Being I usually Link with Mama M on Fridays..
I figured better late than NEVER!!!
HERE ARE MY FIVE:
1. Do you collect anything?
Not really. [BORING ME]
2. Name 3 celebrities that you find good looking.
Yay!
Do I LOVE me some Tom Brady!
LOOKS, STYLE, & PERSONAILTY
3. Do you have any scars? If so, what's the story behind it (them?)?
Yes, basically random little scars. As a kid I was a bit of a tomboy. [seriously] and I'd climb trees, playing with fire, TRY to scateboard... Nothing crazy.. just little ones!
4. What is a food that you like to eat, but others might think it's gross or weird?
Campbells Chicken Noodle soup [right out of the can]
My Mom thinks I'm disgusting!
5. Have you ever seen a tornado in real life?
I have not. But heres a small story. Aaron's parents house, the front, which is the kitchen] is all glass. One night, they were sitting there playing cards. Him, his parents, and uncle... and a tornado circled their entire house killing everything, except the house! So, Aaron has witnessed a tornado!! SCAREY! They all freaked, went into the hallway, and covered up with a Matress!
INTRODUCING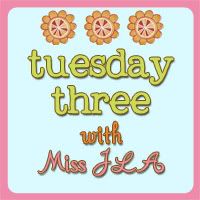 Ya see...
Tuesdays are my MOndays...
They are SO boring and dreadful
So I decided It spice it up a little.
Each Tuesday will be different!
Questions, Answers, Pictures, Favorite, Dislikes... ETC!
Be SURE to follow along and join the Fun!
It's Simple!
Grab my Button, Copy the Three things, Paste, Post, & Link Up!
I'm SUPER stoked and looking forward to seeing you on Tuesday!