It's that Time again...

Yayy... I'm SUPER excited to meet new friends today!
Keely is hosting her newest blog hop...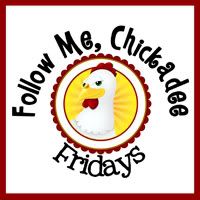 Everyone have an AWESOME day && an Awesome weekend!
I look forward to meeting all of you!
Make sure to come back tomorrow... Jenn @
The Very Best Housewife
will be posting my guest blog on all my experiences at the bachelorette parties I've been too.

TRUST me

, you will wear your smile as you looking through my fun times! You MUST come here to follow her link!
I've done some great dares && most of all we've captured them in photos!
Do I look like the girl that knows how to have a good time? Do I look like the girl who knows how to through a good party? Hmmmmm... You will definitely see tomorrow!
1. What were your school colors?
High School they were Red & White
College they were Teal and Black
2. What's the best compliment you ever received?
Well, being I'm still smiling from it from yesterday...
I texted Mr. Wonderful
You are so good to me
And he replied back with
You are worth a lot more than I will ever give you
3. Do you buy cheap or expensive toilet paper?
I buy Angel Soft, because I like it.
I don't think it's expensive.
4. Have you ever had a surprise party thrown for you? Or have you had one for someone else?
I have never had one thrown for me. But, I have thrown one for my Moms 50th, My Best Friends 21st, and in the process of planning my Mother in Law 50th. I'm SUPER excited!
5. What is one material possession that you
"can't live without"?
Uh, I don't know. Technically, I can live without anything. But what I wouldn't want to live without is my blackberry. I need to know I can get ahold of someone if I need to.
Now Go Link up with MannLand5 && Mama M

.
Ƹ̵̡Ӝ̵̨̄Ʒ
Miss JLA