Nominating.....
This weeks Commenter of the week is MannLand 5. No, not because I was hers last week, but really because she's awesome! If you haven't heard about her newest blog carnival, Follow me Chickadee, Fridays... go check it out. Thank you Keely for all the sweet & wonderful comments.
Thank you to ALL my blogger friends out there. Because of you'll, I've become addicted! Seriously... Aaron says thank you too!
I do want to apologize for not being able to get around to commenting everyone lately. I've been SUPER busy party planning for multiple parties. I tried to do some catching up today, but still didn't get to everyone!
Bare with me, I love you all! :) Happy Monday!
I also want to remind everyone that tomorrow is TUESDAY....
Which means...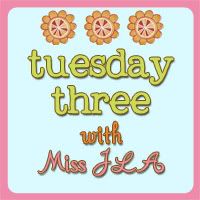 Go ahead and start thinking of what we would do or where you would take of me if I came to visit you in your town!!! :)
SEE YA TOMORROW!!